The electric brush/electric nozzle EBK 250 is incredibly versatile. Together with the Wessel-Werk power tube or an aluminium tube - either as a plug-in or telescopic tube - it is compatible with modern battery-operated vacuum cleaners, battery-operated hand vacuum cleaners and mains-operated devices such as floor vacuum cleaners, drum vacuum cleaners and backpack vacuum cleaners.
ELECTRIC BRUSH EBK 250
Versatile and powerful on carpet and hard floors
Versatile, powerful and stylish: the electric nozzle EBK 250 combines performance and elegance. It offers battery-powered vacuum cleaners and mains-operated vacuum cleaners consistently excellent cleaning performance on carpets and hard floors. Thanks to a set of interchangeable brush rollers, it can be individually adapted to the surface to be cleaned and enables an optimal performance on any type of flooring. To ensure optimal dirt absorption, it also has LED lighting, which makes dust, crumbs and lint immediately visible, even in poorly illuminated areas. The ambient lighting in the nozzle interior adds an elegant component to the practice-oriented design. The working width of 250 millimetres enables comfortable and efficient work at the same time. As a special extra, EBK 250 has an integrated cleaning tool with which stuck hair and threads that are wrapped around the brush roller can be removed quickly and easily. This makes EBK 250 the right vacuum cleaner accessory for almost all device classes.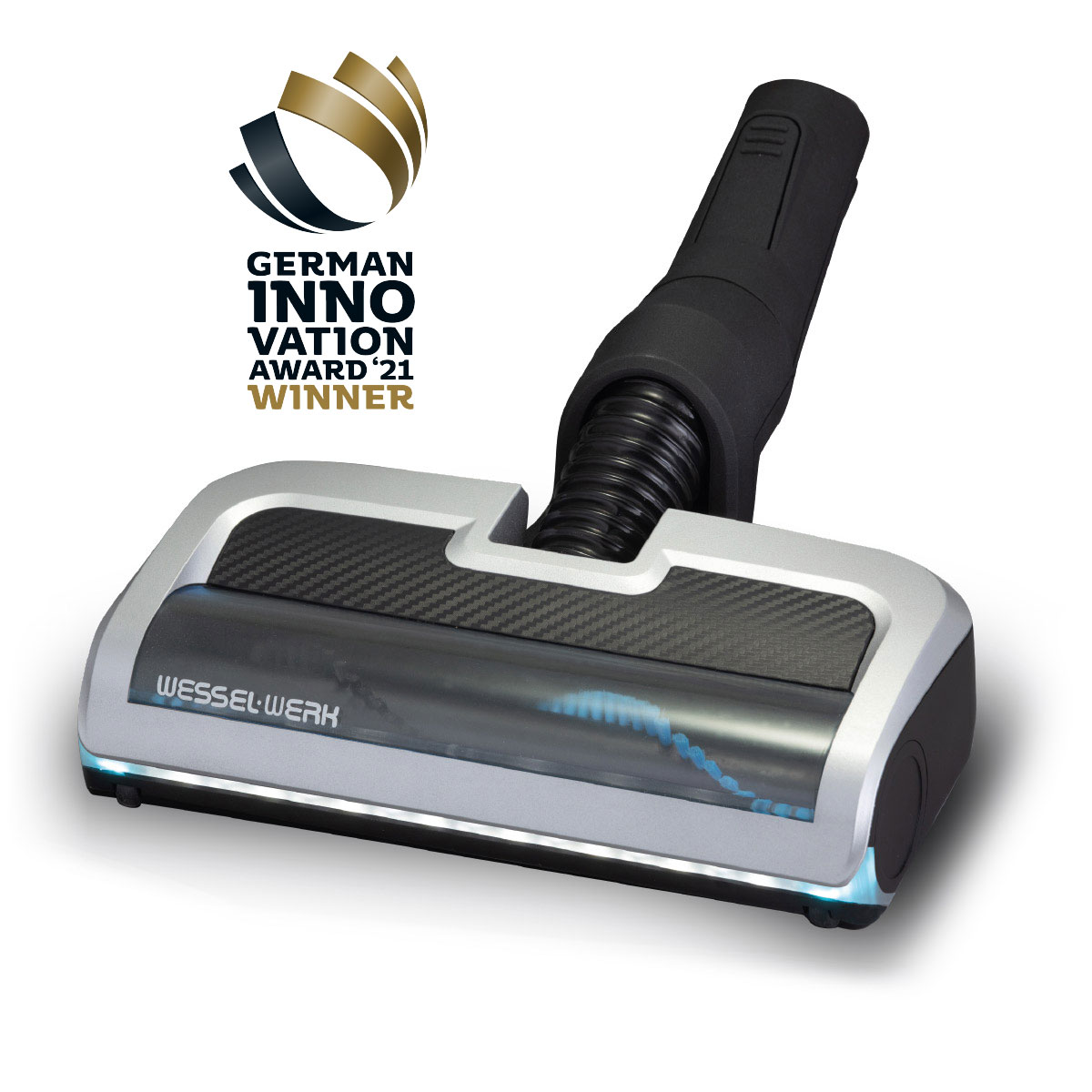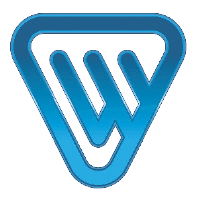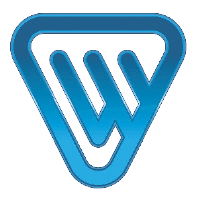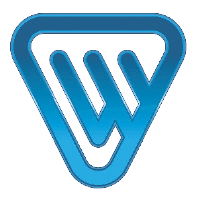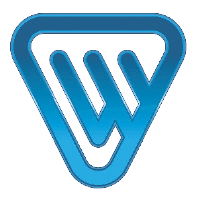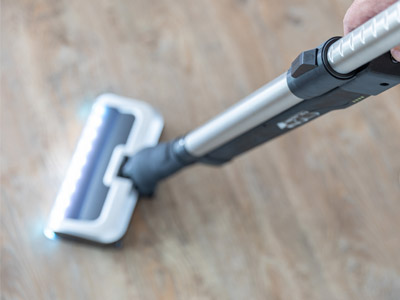 More power, longer running time, better cleaning performance: the power tube enables use with mains-operated vacuum cleaners.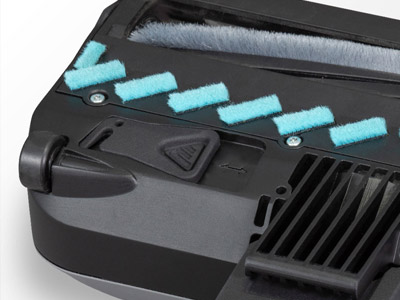 Functional accessories: EBK 250 has an integrated cleaning tool for quick and easy cleaning after use.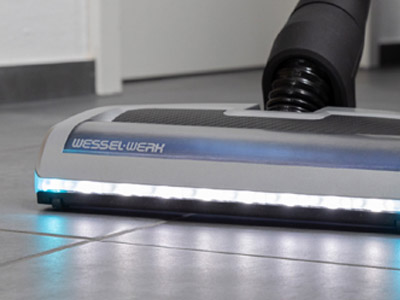 Holistic lighting concept: In addition to stylish ambient lighting in the interior, LEDEBK 250 has an LED light band for optimum illumination of the suction field.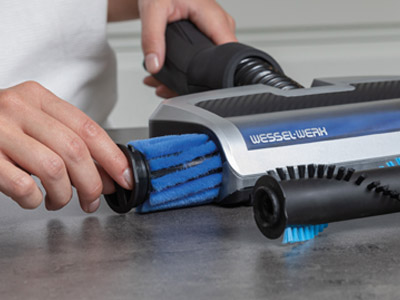 Perfectly adapted: By changing the brush roller, EBK 250 can be individually adapted to the cleaning of hard floors or carpets.